How to get a Rural Housing Loan in Kentucky?
Kentucky RHS USDA loans
are a government-backed mortgage program that sponsors zero down payment mortgages for people who are under a certain income threshold (usually $82k to $109k for a household family in Kentucky) and not access to a down payment on their home. Does not have to be first time home buyer and can own another home possibly if current home does not pass the feasibility test for household as far as size and fit for current family--i.e outgrow the home.
They like to see a stable 2 year work history, does not have to be same job, at least two trade lines for 12 months, and a minimum fico score of 581 or higher. The loans are underwritten through USDA online automated underwriter engine called
GUS. Stands for Guarantee Underwriting System.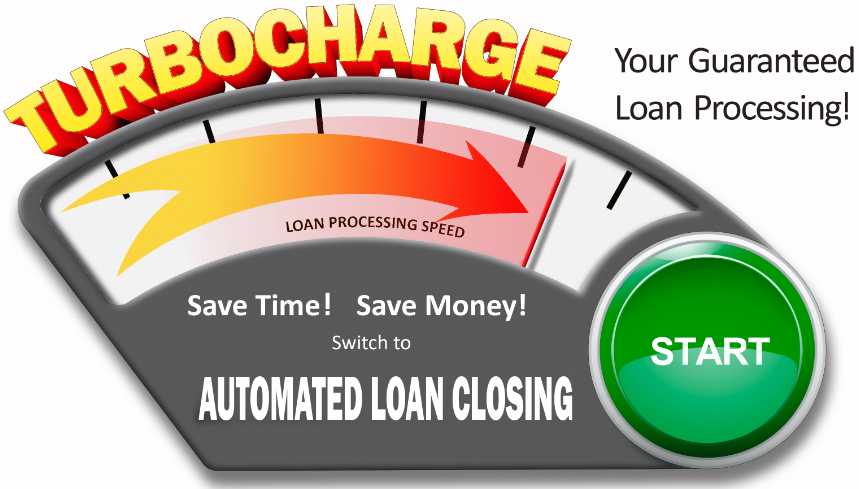 The base USDA income limits are for most Kentucky counties below:
1-4 member household: $82,700
5-8 member household: $109,150
Households with 1-4 members have different limits as households with 5-8. Similarly, applicants living in high-cost counties will have a higher income limit than those living in counties with a more average cost of living.
Northern Kentucky Counties
Boone, Kenton, Campbell, Bracken and Pendleton, Gallatin

***

Cincinnati (OH, KY, IN FMR)
Household income of 4 or less:


Household income of 5 or more:


Shelby
$86,450
$114,100
All Other Areas
$82,700
$109,150
The loans are specifically for rural and some suburban residents, with the aim of helping to develop America's small towns.
The
Department of Agriculture
offers these loans at interest rates below the average mortgage. Although offered through the USDA, this program is not directed at farmers. It is a low-income housing program designed to help non-urban consumers buy houses who otherwise might not qualify for a loan or afford a mortgage. As a result the requirements to qualify for a USDA loan tend to be different, and typically less stringent, than for a traditional bank loan.

Types of USDA Loans in Kentucky.
There are three types of USDA housing loans available in Kentucky:

Kentucky USDA Direct Loan
These loans are issued directly by the Department of Agriculture and not by a lender. You will deal directly with the local USDA office that represents your location. They're are several USDA offices in Kentucky that service different parts for the Direct USDA loan. This makes them similar to the housing loans offered by the Department of Defense and Veterans Affairs. While direct loans typically offer the best interest rates, sometimes below 1% depending on the applicant and area, they are also highly income-restricted and take months to close usually. This program is geared toward low- and very low-income households. You cannot get a direct loan without demonstrating that you can't afford any other available terms.
This is sometimes otherwise known as a Section 502 Loan, referring to the code section which created the program.
USDA SECTION 502 DIRECT HOME-OWNERSHIP OBLIGATIONS IN KENTUCKY FOR 2019 THROUGH APRIL
State Obligation ($) $8,570,960 Number 81 loans made
Kentucky Guaranteed Loans

These loans are issued by banks, mortgage companies, mortgage brokers, credit unions and State Housing Agencies by private lenders but backed by the Department of Agriculture. (This means that the USDA will pay the lender back in the event that you default on the mortgage.) As a result, lenders will issue mortgages to people with lower credit scores than they would otherwise and will do so on more favorable terms. Typically USDA will insure the lender up to 90% of the homes loss so lenders can make the loan with very good protections. For example, if a home was originated a $100k loan amount, and was foreclosed upon for non-payment, then the lender will get up to $90k protection on the losses attributed to the losses incurred by the USDA lender.

Like a direct loan, the guaranteed loan program has income requirements. It is less stringent than direct lending, however. This program targets low income households. This is by far the most popular USDA loan made in Kentucky with over 4000 Kentucky Guaranteed Mortgage loans made annually in Kentucky.
USDA SECTION 502 GUARANTEED HOME OWNERSHIP OBLIGATIONS THROUGH THE END OF APRIL 2019
Kentucky State Obligation ($) $213,623,218 Number $1,704
http://www.ruralhome.org/storage/documents/rd_obligations/fy2019/combined_apr_19.pdf
In both cases the government's involvement means that borrowers pay little, if anything, in the form of a down payment.
Kentucky Housing Grants
In addition to its mortgage program the Department of Agriculture also issues loans and grants to rural residents for home upgrades and repair. As with the direct lending program, the USDA provides these grants to low- and very low-income households. The homeowner must use them to "repair, improve or modernize" the home or "remove health and safety hazards" and must occupy the house; in other words, you cannot get a USDA grant to improve a rental property.
The USDA provides a fact sheet explaining in greater detail what a repair loan is and how to get one.
• A pro rata share of real estate taxes that is due and payable on the property at the time of loan closing. Funds can be allowed for the establishment of escrow accounts for real estate taxes and/or hazard and flood insurance premiums.
• Essential household equipment such as wall-to-wall carpeting, ovens, ranges, refrigerators, washers, dryers, heating and cooling equipment as long as the equipment is conveyed with the dwelling.
Homeowners can check with the agency to find a full list of legitimate expenses, which can include property improvements as well as certain utilities and appliances.
Who Can Get a USDA Loan in Kentucky?
Applicants for a Kentucky Rural Housing USDA loan must meet several criteria.
• You must fall within the program's income limits, typically 115% of the median income for your region or less. The direct loan program requires a considerably lower income threshold than the guaranteed loan program does. As with all federal programs, income thresholds vary by community, household size and household composition.
A good first step before applying is to enter your personal information to see if you qualify for a USDA loan's income limits.>>>>>>> here
http://kentuckyruralhousingusdaloan.blogspot.com/p/guaranteed-housing-income-limits.html
• You must not use the loan for a commercial purpose or farming income from crops, livestock, and other income producing uses. The borrower has to personally occupy the home as permanent resident with no rental intentions for the home.
• You must be a U.S. citizen, national or qualified alien and must be legally able to take on debt
• You must purchase the home in a qualifying rural area. This program does not apply to cities, and the federal government runs no similar program to subsidize urban home ownership. You can search the USDA's map to find qualifying areas. here >>>>>>>>>
http://kentuckyruralhousingusdaloan.blogspot.com/2018/02/usda-eligibility-map-usda-home-loan.html
• You must demonstrate the ability to pay this mortgage. While the criteria for a USDA loan is considerably lighter than with a bank, the agency still requires certain financial metrics. The mortgage payments plus the monthly payments on the credit report cannot exceed 45% of the borrower's gross monthly income.
• You must show your credit score. For a guaranteed loan most banks will require a credit score of at least 620 middle credit score from fico. , since this is the cutoff for the USDA's automatic approval underwriting process called GUS, anything below 640 will get referred to a person at USDA for a manual underwriter. However, this is not a minimum requirement and some banks may choose to proceed anyway.
The direct loan program also requires a score of at least 640 for automatic approval. Again, if you have a lower score or no credit history you may still qualify depending on specific circumstances and if you can show a history of on-time bill payment through paperwork such as rent and utilities.
USDA Direct Loan Specific Requirements
In addition to the above, the direct loan program adds the following requirements.
• You must not currently have "decent, safe and sanitary housing."
• You must have been unable to find a loan from other sources on terms that you could reasonably meet.
• You must buy a home that is 2,000 square feet or less with a market value no greater than the area's loan limit and (specifically) no in-ground swimming pool.
Joel Lobb

(NMLS#57916)


Senior Loan Officer
American Mortgage Solutions, Inc.
10602 Timberwood Circle Suite 3
Company ID #1364
|
MB73346
Text/call 502-905-3708
kentuckyloan@gmail.com
Disclaimer: No statement on this site is a commitment to make a loan. Loans are subject to borrower qualifications, including income, property evaluation, sufficient equity in the home to meet Loan-to-Value requirements, and final credit approval. Approvals are subject to underwriting guidelines, interest rates, and program guidelines and are subject to change without notice based on applicant's eligibility and market conditions. Refinancing an existing loan may result in total finance charges being higher over the life of a loan. Reduction in payments may reflect a longer loan term. Terms of any loan may be subject to payment of points and fees by the applicant Equal Opportunity Lender. NMLS#57916
http://www.nmlsconsumeraccess.org/
-- Some products and services may not be available in all states. Credit and collateral are subject to approval. Terms and conditions apply. This is not a commitment to lend. Programs, rates, terms and conditions are subject to change without notice. The content in this marketing advertisement has not been approved, reviewed, sponsored or endorsed by any department or government agency. Rates are subject to change and are subject to borrower(s) qualification.