What is a Kentucky USDA Rural Development loan?
The Kentucky USDA loan program is a mortgage offering backed by the United States Department of Agriculture. More formally known as a USDA-RD loan - the RD short for "Rural Development" - this mortgage product is geared toward families who plan on buying in a rural neighborhood.
Rural home loans are designed to provide low- to moderate-income families with more of an opportunity to buy a home at an affordable price.
What are the main advantages of a Kentucky USDA Rural Housing loan?
No down payment loans. Kentucky USDA loans have fixed interest rates and are typically sold in 30-year increments only.
Closing costs can be arranged so that they're included in the financing or paid in full or in part by the seller or included in the loan amount if the home appraises for more than the sales price. For example if you purchase a home for $100,000, and the home appraises for $105,000, you could potentially finance the closing costs and prepaids on the higher appraised value vs the lower sales price difference of $5,000 if you qualify for the higher loan amount.
Credit Scores Required for A Kentucky USDA Loan Approval
Most applicants need at least 640 For the guaranteed home loan program, the "validated" credit score minimum is 640, if below that, most lenders will not do it, but in some cases 620 credit score will get it done if you have a verifiable rental history with no lates in the last 12 months, no bankruptcies or foreclosure in the last 3 years, and a debt to income ratio of 29 and 41% respectively with a stable 2 year work history and consistent income.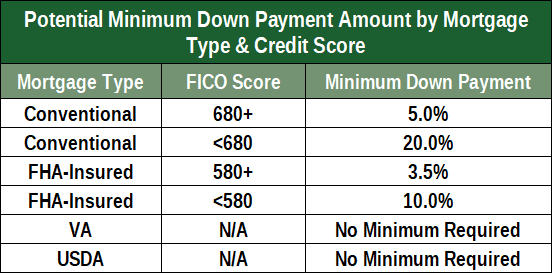 What areas Qualify in Kentucky for the USDA loan?
USDA loans are only available for properties with rural zip codes. Because populations are always changing, what may be considered a rural area today may be different a year or two from now.
see map below👇👇👇
https://kentuckyruralhousingusdaloan.blogspot.com/2018/02/usda-eligibility-map-usda-home-loan.html
Income requirements for a Kentucky USDA Loan?
2020 Kentucky USDA Loan Income Limits for Kentucky Counties
Kentucky USDA loan income limits vary by location and household size with a base income-limit for the entire state of Kentucky,
The base USDA income limits are for

most

Kentucky counties below:
New Income limits for most counties (*) in Kentucky are $86,850 for a household family of four and household families of five or more can make up to $114,650.
With the new changes for 2020 USDA Income limits, the Jefferson County Louisville, KY Metro area (**) saw an increase of $87,600 for a family of four and up to $115,650 for a family of five or more. The metro area surrounding counties of Jefferson County includes Oldham, Bullitt, Spencer are included in these higher income limits for USDA loans.
Remember, the entire Jefferson County and Fayette County Kentucky counties are not eligible for USDA loans. Along with parts of the following counties Daviess (Owensboro), Mccracken (Paducah), Madison County, (Richmond), Clark County (Winchester), Warren (Bowling Green), Hardin (Fort Knox and Radcliff), Bullitt(Hillview, Maryville, Zoneton, Fairdale, Brooks), Franklin, (Frankfort), Henderson (Henderson City Limits), Christian County (Hopkinsville, Fort Campbell), Boyd County (Ashland city limits) and the most Northern Parts of Boone, Kenton, Campbell Counties of Northern Kentucky (Covington, Florence, Richwood, Hebron, Ludlow, Fort Thomas, Bellevue, Ryle, Beechwood, )
Mortgage insurance
Kentucky USDA loans have 1% upfront funding fee and a monthly mi premium of .35%, so it is very cheap when compared to FHA loans in Kentucky.
When will you get a decision about approval?
Now that you know a little more about some of the qualifications associated with applying for a USDA rural development loan, you may be wondering about how long you can expect to wait before an approval decision. The journey to home-ownership can be summed up in three words: It's a process.
Lots of factors are analyzed and documents examined (e.g. paystubs, tax returns, proof of assets, employment information, etc.). Since each individual or family's situation is different, approval time frames can vary. However, the average period is three weeks (this could be different for each state).
art of the reason for this is the multi-step aspect to authorization. In addition to your lender, the USDA also has to sign off on it before the decision becomes final, and prior to that, there needs to be an appraisal done on the property that you seek to buy.
There are a few things you can do, however, to speed up the process. For example, do your best to have all the information your lender asks for when they need it. This may include two years' worth of W-2 forms, tax returns, your credit report (or Social Security number so your lender can run a check) and a street address for your employer. You may also want to include the phone number of the business you work for as well.